rex

D

–

Your

BPO

Solution
We bring the finest services to your businesses!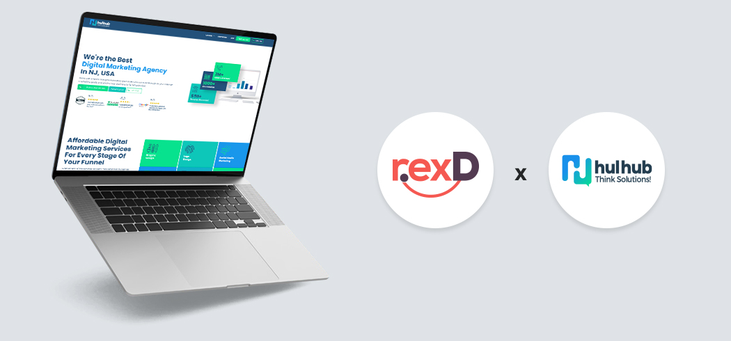 Our client is Hul Hub, which is a multinational IT company. The primary services comprise digital marketing, content marketing, software development, and so on. The company has a decade of experience in the industry with an exceptional team handling the operations.
Hul Hub was facing trouble in beating their competition due to weak and poor lead generation. For an IT company to make their way to the top, they have to appear the best from the rest of the pool's companies. The company was struggling to capture some good and profitable leads. They first got in touch with us so we could formulate a lead generation strategy for them. The main purpose was to reduce the company overhead and start getting customers.
We provided them with a much better solution – hiring rex D as their lead generation team. The company was first pretty skeptical about outsourcing department to us, but soon they gave in and decided to let us take care of their worry.
We proposed a complete solution that included inbound and outbound sales to do the lead generation for their company. We have a trained and professional team working on the inbound and outbound sales support to capture mature and profitable leads in no time.
The performance of the team was constantly monitored to ensure that the business was succeeding in its endeavors.
After putting our plan in place, we saw a massive spike in the business's performance. Our support to the company turned into a huge success and we were able to meet the business objectives in no time.
The company saw a 2x increase in sales
Reduction in the company overhead was witnessed
Cost savings reached a new height
The client was freed from focusing on the sales as we were looking after it for them
Professional handling of the inquiries from customers
Fast results with a professional team working for the company
Our client was more than happy with the results and with the professionalism of our service. We were able to meet all the business objectives faster than the expected timeline. It was wonderful working for a client who trusted us with our abilities!
We

Live

Up

to

Your

Expectations
Call us now or get in touch with us to get an estimate for the service.
Get A Quote