Technology-Driven

Data

Management

Services

by

the

Best

Data

Management

Company

–
A Cutting-Edge Solution to Cater to Your Data Management Needs by the Top Data Management Consultants.
Get A Quote
rex

D

–

Leading

Data

Management

Services

Company
Hire rex D for the best data management consultants for your business.
Data migration seems like an easy task, but it requires expertise to carefully handle the transfer of data from one computer to another. The data is not only transferred from one PC to another but also from one format to another and from one application to another.
rex D is one of the best data management companies that efficiently handle data migration for you. The experts in our team perform data cleansing to prepare the data to be transferred from one location to another. Our skilled data mining professionals hold great experience in handling the data transfer with care to ensure that you don't lose important data in the process.
We take responsibility for our work and make sure that the company does not suffer any losses due to our negligence. We perform smooth and seamless data transfer at a low cost, so there is no pressure on your business. We're the best data management outsourcing company to do the data migration for you.
Do you have a huge amount of data but no one to take care of it? Data entry is a critical job, and not everyone is a professional at it. One single mistake can disrupt the whole data and the value attached to it.
rex D is a team of data entry experts who carefully log your data and manage it for future use. No matter how much data you require to be transferred from hard copies to your Excel sheets, we're here to help you with it.
As a business, your focus should solely be on running your business and growing it. Outsource your online data entry jobs to the professionals, so your data is well taken care of. Our agents have years of experience in handling data entry jobs, so your data will be in the right hands.
We are the Excel experts, so leave the time-consuming tasks to us and focus on growing your company. rex D is here to help you get through complex data entry work in no time!
rex D is a committed BPO partner that provides companies with scalable and efficient data management services. Data integration is a complex task that requires professional experience in the field. Don't worry if you don't have the right people to perform the job because we're here to help you out.
Our goal is to help businesses with their data integration work, so there is less chance of errors. We take the responsibility of performing a high-end job that aids in meeting your business objectives. We work to achieve customer satisfaction with our talented staff.
Outsourcing data integration services to us will help you witness a spike in your company's productivity, reduced operation costs, and better customer service. With our assistance, you will be focusing on more important tasks that will give an edge to your business over the competition in the market. Let us handle the data integration job for you!
I am extremely happy that I hired rex D for the data management services. They handled the data integration for us and helped us throughout the data migration process as well. I am absolutely satisfied with their job. They are also assisting us on our various other projects as a BPO solutions provider. I highly recommend them.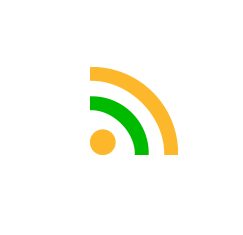 Emerson Baxter
Satellite Upgrade
Definitely worth all the money. They are extremely professional people with all the knowledge regarding data integration. I urgently needed their help and they made sure that the tasks were completed within time. I am glad that I hired them for the job. Highly satisfied customers, and I would definitely recommend them to everyone else as well.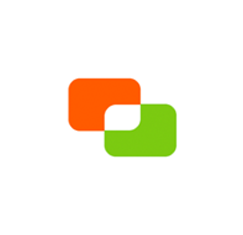 Dane Lawrence
Capital Valley Tech
I hired them for a data entry job and I am highly satisfied with their quality of work. The deadline was pretty short, but they always deliver great under pressure. It is the best data management company that I have ever come across. Love how professional they are.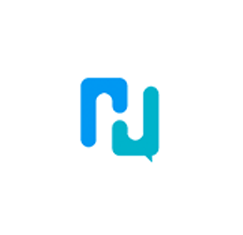 They are the best people that I have ever worked with. They have been associated with my company for a long time and I totally recommend their services to everyone. Truly the best data management service to work with. Thank you, guys, for prompt responses always!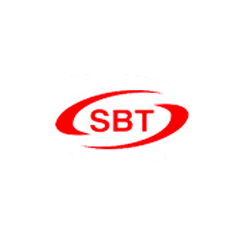 Why Outsource Your

Business's Data

Management Services?
Outsourcing your company's data management to a BPO service provider is an efficient way to focus on what needs your attention the most. We provide our services at an affordable price, so everyone can avail of our services.
Here's how letting us handle your complex data management will help you!
Improves Business Efficiency –
rex D has trained and professional individuals who will look after the data migration, data integration, data entry, and data mining. We ensure that the collected data is of high-quality, so your future decisions can be based on it. We help you meet your business needs; therefore, outsourcing your data management services will eventually give you time to focus on growing your business.
Efficient Handling of Data Management System –
Any trouble with the data can cost you your company's growth, efficiency, productivity, and whatnot. At rex D, we take pride in supporting your organization by offering high-class data management services by our talented team members. We're qualified people for data management, so you can expect error-free data handling.
Boosts Business Performance –
rex D provides robust data management solutions to companies looking for additional help. We're the best data management consultants that you can hire to cater to your business needs. We use state-of-the-art technology for data mining, data migration, and so on to boost your business performance. We ensure top-level precision so you never face any mishap with your crucial data. We exist, so you can rest and focus on other important matters. Our outsourcing services enable you to manage everyday procedures with a clear picture. Let us help you in boosting your business performance with our qualified data management experts.